Your customers and guests want to unwind and enjoy themselves in fashionable surroundings, so the design and hygiene conditions of carpets should be ideal for your restaurant establishment. The carpeting should match the ambiance and aesthetic setting of your restaurant. You can look for carpets in both traditional and contemporary styles. Many of the cozy dining places and restaurants opt for woven boarding carpets that have the capacity to absorb sound and maintain their status as an easy-to-clean flooring.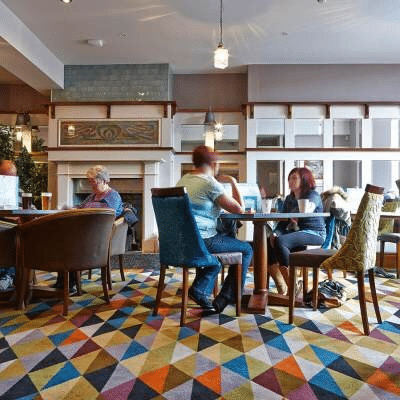 Important Hygiene Tips to Remember While Carpeting In Restaurants
In places with a lot of foot traffic, like restaurants, food crumbs may inevitably land on the carpet. The fabric of the ceiling can also absorb the perfume of the delicious food and treats presented at the café or restaurant. This may cause the area to smell stale and dirty.
Hire commercial cleaning service to come in and clean your carpets every few days to prevent the restaurant odors from settling in. If you choose wisely and maintain your carpet, carpet can be a great flooring solution for your restaurant. So if you're thinking about carpet flooring options for your food service space it's also important to maintain good hygiene conditions.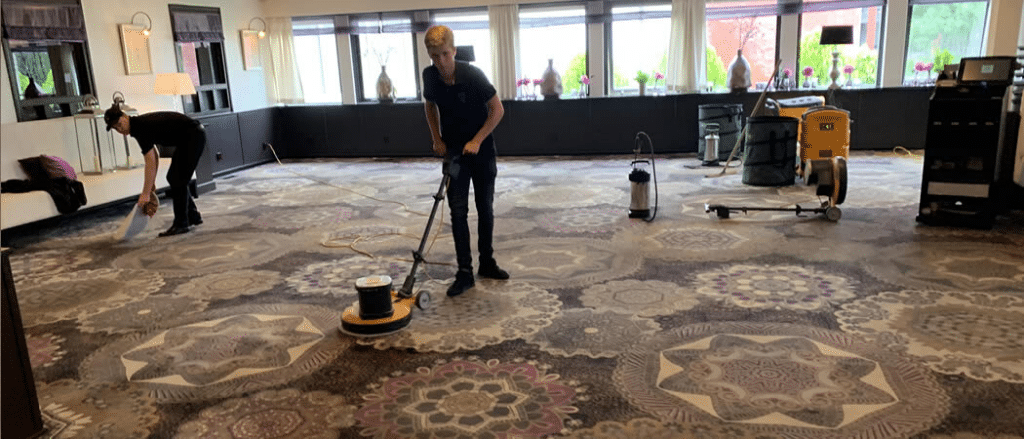 Essential Recommendations For Proper Carpet Maintenance:
Make it a point to vacuum every day; in high-traffic areas of the restaurant, you might want to do it even more regularly.
To avoid leaving a spot or mark on the carpet, wipe up spills as quickly as you can.
Use encapsulation cleaning to accomplish a deeper clean and lengthen the time between deep cleanings.
Deep cleaning once every 12 to 18 months, or more frequently if required.
The correct kind and quantity of matting at entryways will prevent dirt from entering.