Most people don't think of carpeting as an outdoor flooring material, but yes, outdoor carpeting exists. More and more commercial entities are utilizing outdoor carpeting to improve their curb appeal, their design, and the comfort for their customers or guests. Even though it is still carpeting, there are some major differences between indoor and outdoor carpeting. The team from Competitive Commercial Carpet will explore those differences in this post so your business can make an informed purchase.
The Material Used
The material used in outdoor carpets is significantly different than what is used in indoor carpets. Synthetic materials are used in the manufacturing of outdoor carpets, such as plastic, rubber, acrylic, and polypropylene. Why are synthetic materials used? These materials are used in the production of outdoor carpet in order to protect against harmful UV rays that can cause an outdoor carpet to fade quicker than indoor carpet.
Increased Durability
You will notice an increase in durability when you purchase and install an outdoor carpet for your business. The reason for this is that since an outdoor carpet is made of synthetic material, it will be stronger than an indoor carpet. It will be able to sustain more wear and tear, more foot traffic, and the elements that Mother Nature throws at it.
Moisture Resistant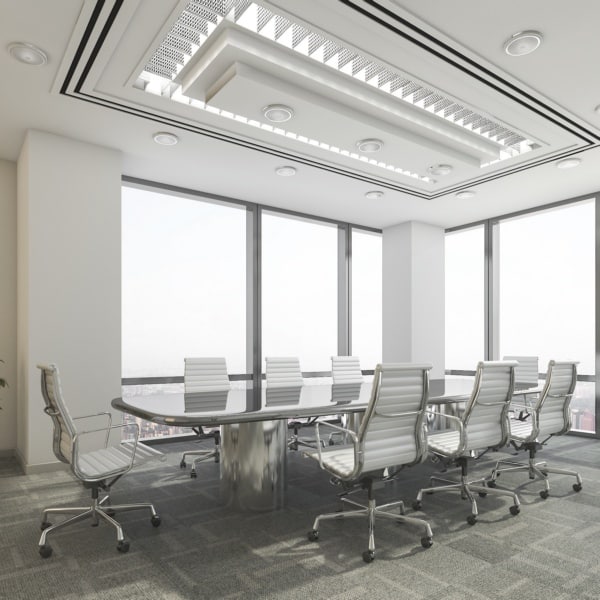 One of the biggest differences of an outdoor carpet compared to indoor custom carpets online is that they are moisture resistant. They have to be since they will be left outside around the clock, being exposed to rain, snow, ice, sleet, and dirt. Because an outdoor carpet is moisture resistant, it will be easier to clean as dirt and dust will not become compacted into the material.
Easy to Clean
Outdoor carpeting is very easy to clean. You won't need any special chemicals to remove stains from outdoor carpeting. Depending on the type of stain or debris, you might be able to simply shake the carpet to get it clean. You might also be able to use a regular vacuum to clean the dirt from the carpet. Since outdoor carpeting is moisture resistant, you can even use water to clean dirty areas or remove stains without worry that you will ruin the carpet. The ability to clean the carpet how you see fit helps make your decision between outdoor and indoor commercial carpets online an easy one.
Installation Prep
You will still need to prepare for the installation of your outdoor carpet at your restaurant, office, or other commercial location. There will need to be some sort of adaptation that allows air to flow freely underneath the carpet so that the moisture can move through it, preventing decomposition and rotting. Installing outdoor carpeting might also require a pad depending on where the carpet is being installed.
Contact Competitive Commercial Carpet Today
If your business is in the middle of renovations, or would simply like to add outdoor carpeting, it's time to contact Competitive Commercial Carpet. One of our experienced team members will be able to discuss the options available and how we can meet your company's commercial carpeting needs. Visit us to view outdoor commercial carpet online or call our office at 706-526-4800 to schedule an appointment.